Top 10 things to do in Cancun during spring break

By Benjamin Tan

9 Feb 2023 • 3 minutes read
A great spring break story usually starts with "This one time in Cancun…" and it's easy to see why. With bustling nightclubs, pristine beaches, and delicious food in abundance, Cancun is truly a party hotspot that never seems to sleep.
Students start flocking to Cancun from the first or second week of March, when colleges and universities in the U.S. and even around the world, have their spring break. Expect a real buzz as the party scene gets kicked up a notch with the arrival of thousands of partygoers.
In the mood to explore ancient Yucatan ruins and monuments? Want to get up close and personal with wildlife? Or are you looking for an adrenaline rush from gravity-defying activities? We've rounded up the top 10 things to do in Cancun for the ultimate spring break.
1. Party, party, party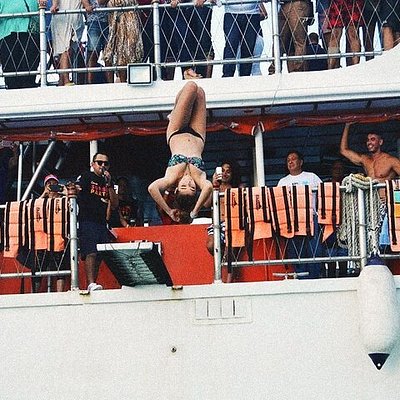 We know you're there for one thing mostly: to party like there's no tomorrow. And this is the one season where the party scene is at fever pitch, with world-renowned DJs headlining major music festivals, all-night dance parties, and endless shots of tequila. Don't miss these party hotspots: the dancing catamaran cruise for a full day's worth of excursions and parties on a boat; Coco Bongo, Cancun's most famous nightclub; and Dady'O, an electrifying venue filled with beach bod contests, themed parties, and even celebrity guest hosts.
2. Try a different kind of party at Xoximilco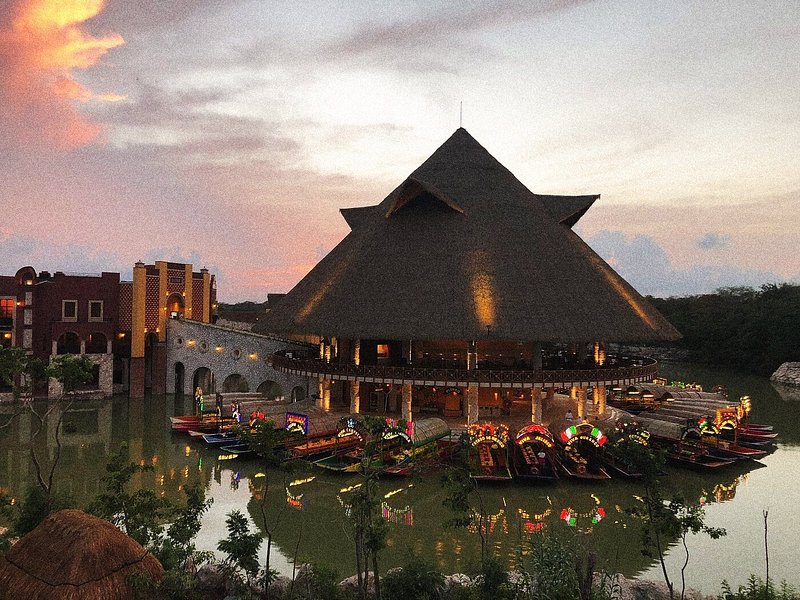 Looking to break away from traditional spring break parties? Join the locals at Xoximilco, a theme park, where families and friends would rent boats to float down the water whilst listening to live music, and enjoying tequila and delicious food from all parts of Mexico in an unforgettable display of local culture.
3. Explore a cenote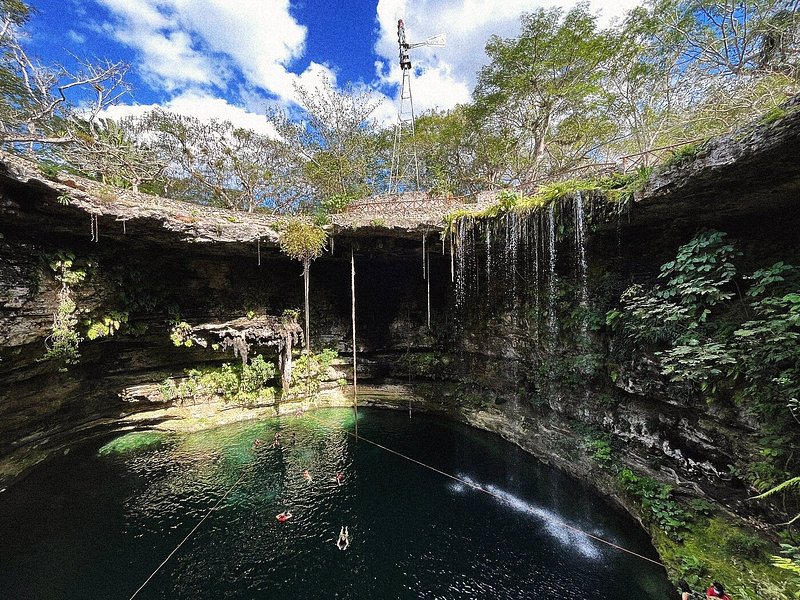 There are thousands of cenotes (or natural swimming holes) scattered across the region for you to explore and take a dip in, some more popular than others. If you're on a mission to visit the most notable—and probably prettiest since they have been spruced up for commercialization—check out day tours from Cancun that will take you to Cenote Saamal, as well as the ancient Mayan city of Chichén Itzá that also has a cenote beneath.
4. Swing from trees and play with mud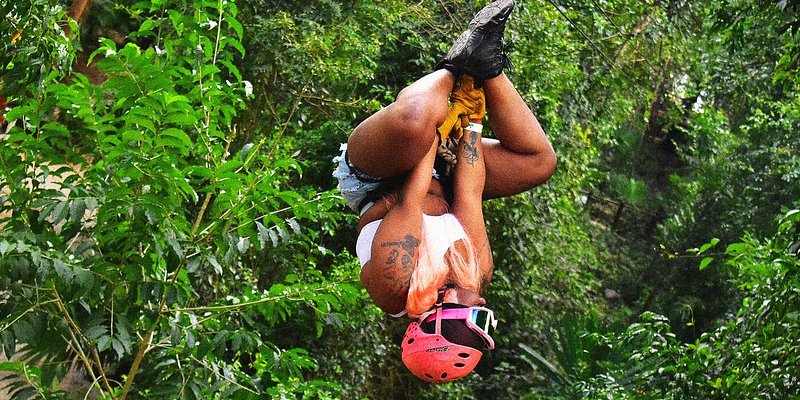 5. Make a splash in the Caribbean coast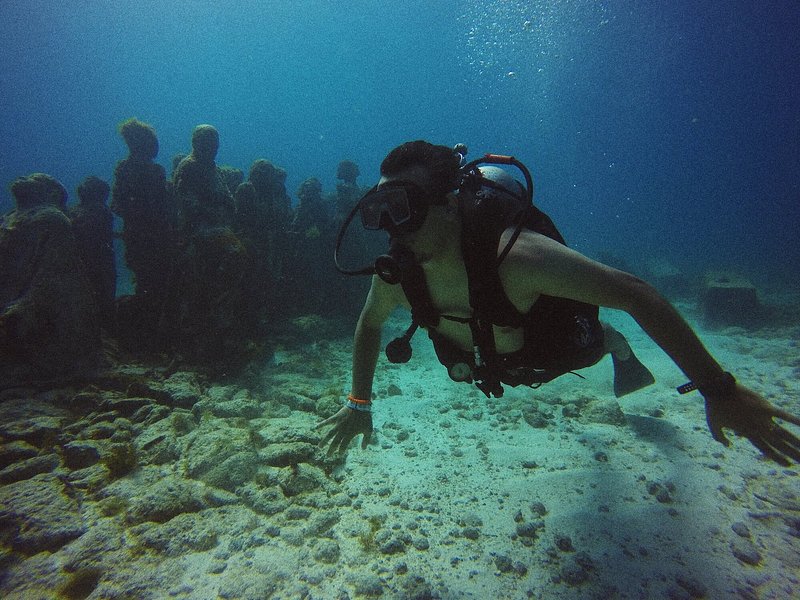 Dive or snorkel in the clear blue waters of the Caribbean sea, surrounded by thousands of aquatic life. There's even a slice of history to be found in Cancun's Underwater Museum of Art, home to 500 sculptures designed to encourage coral reef development. Snorkeling tours will take you to lesser-known sites with a stop at a shipwreck.
6. Eat street tacos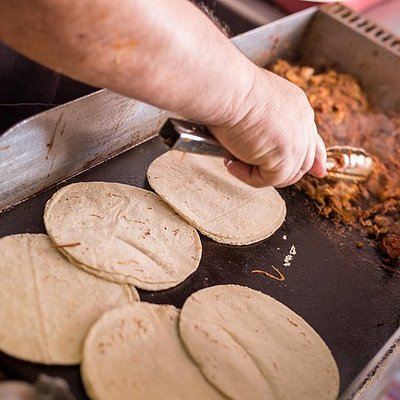 Forget taco Tuesday, it's taco every day when you're on spring break. Cancun has a thriving street food scene and you can find delicious tacos at every corner. Let an experienced guide take you to some of the best taco stands in the city, including El Polilla, for an unforgettable experience.
7. Discover ancient ruins and lost relics
Take a break from partying and explore the historic side of the region by visiting ancient ruins dating back to the Maya civilization. Just outside of Cancun are the two of the most notable ruins: Chichen Itza, where the iconic Mayan pyramids can be found, and Tulum, once a thriving trading port along the coast. Check out tours that not only take you to these ruins but also let you swim in cenotes and snorkel off the Caribbean coast as well.
8. Participate in a Temazcal ceremony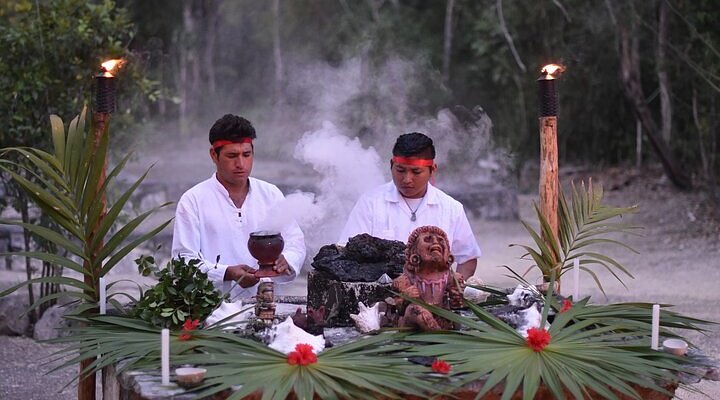 Feeling a little worse for wear after your spring break antics? Enjoy a day of meditation and cleansing by participating in a Temazcal ceremony, a traditional Mayan purification ritual that typically takes place in a small hut. You enter a heated lodge much like a sauna, sweat it out in a state of meditation while the shaman chants on. It's the perfect way to clear your mind and even detoxify your body.
9. Lose yourself shopping at Mercado 28
Mercado 28 is home to 600 vendors offering all manner of items, from handcrafted souvenirs to textiles, maracas, and leather goods. It's also a good opportunity to practice the art of haggling.
10. Stay in the famed Hotel Zone