Cairns Tourism: Best of Cairns
A laid-back city and gateway to Queensland's tropical north
Cairns is the perfect place for passionate divers, adrenaline junkies, and after dark revelers, offering heart-pounding adventure and a booming nightlife scene in a vibrant, tropical setting. The friendly Queensland metropolis is a gateway to the Great Barrier Reef, Daintree National Park, and plenty of amazing islands in Queensland's tropical north. Embark on an eco-adventure or take a dip in a lagoon pool before hitting the town to unwind along the Esplanade Boardwalk.
Traveller Spotlight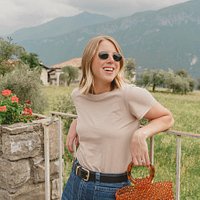 The Ultimate Friends Trip to Cairns
I lived in Cairns for 7 months in college and I will never forget the experiences I had there. When you're in Australia you have to be open to adventure, trying new foods (there is plenty!) and experieince their great night life. This may be obvious, but, whatever you do, don't miss the GBR.
Dig Into Cairns
Stories, tips, and guides